--mission 2: ghost lupe--
Simi the Chia, and his pet Tigermouse Squeaky had just purchased a new Neohome. Everything was going great, until they realised they had got a bit more than they bargained for...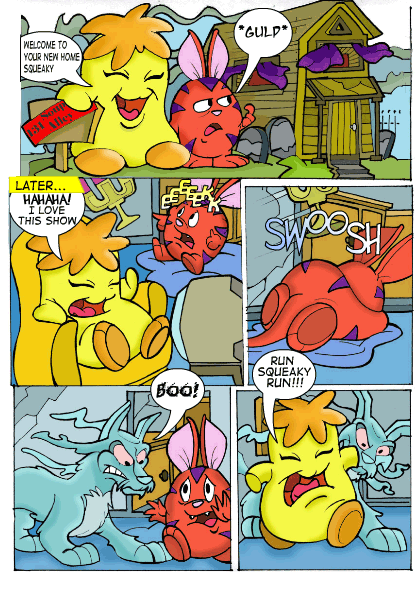 ---
Fleeing from the ghost they ran as fast as their little legs could carry them ... to the ONLY place that could help!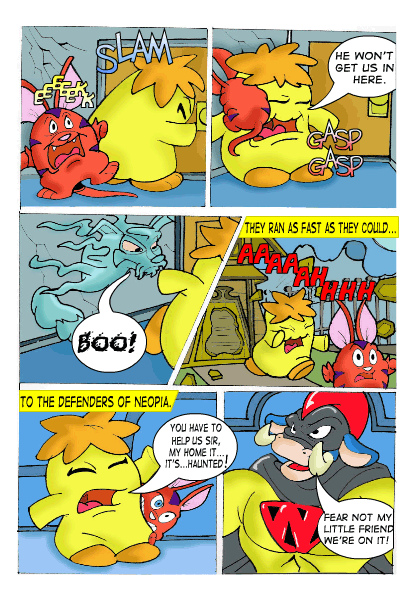 ---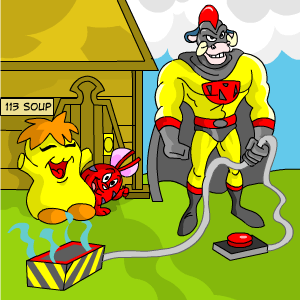 Thanks!
The Ghost Lupe has been defeated!!! We won't be seeing him for a long while! Congratulations, and thank you - the Defenders of Neopia will be in touch!